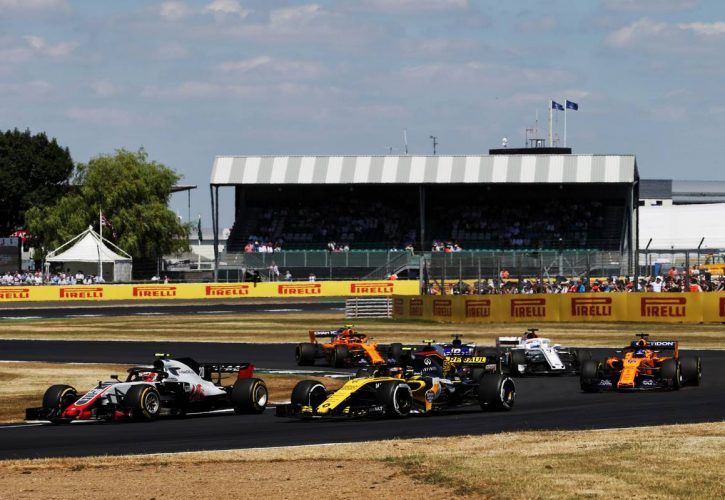 Haas boss Guenther Steiner believes the concept of a midfield in Formula 1 no longer exists, with the current grid consisting of the top three teams and seven other outfits that can all score points.
The Haas F1 Team is currently fifth in the Constructors' standings, 19 points behind the "best of the rest" Renault squad and just two and three points ahead of Force India and McLaren.
While Williams has taken over from Sauber this season as F1's laggard, both the Swiss outfit and Toro Rosso are contenders for points on a regular basis, their level of performance tightening up the field behind the unassailable Ferrari/Mercedes/Red Bull trio.
As the season reaches its halfway point in Germany this week, Steiner is obviously happy to see his team in its current position in the standings, but its relative performance hasn't come easily.
"After [pre-season] testing, we were cautiously optimistic that could be achieved, but it's still a difficult task as all the other teams in Formula One are very good teams – there is nobody who is uncompetitive," says the Haas team manager.
"There is not really a midfield anymore. It's just the rest. There's the top-three and then the rest.
"Everybody from fourth to 10th can be competing for points this year, as we've all seen. Now, being fifth, it's nice to be there.
"After testing it was realistic to think we could be there, but we were very conscious that it would be hard work, and it is hard work, actually."
Building its position in the upper echelon of the rankings required a big effort from the team, but keeping it there and eventually overhauling Renault for fourth has now become Haas' target in the second half of the season.
"I think with the potential of the car we have shown over the last three races, it is possible to aim for fourth," says the Italian.
"If we achieve it or not, that's a different question. I don't want to be arrogant and say we will finish fourth, because by no means is it a given.
"We are competing with three very strong teams for this position. We will try, we will give it our best and, hopefully, we end up fourth."
In the short term, Steiner is guarded over the team's prospects in Hockenheim. Recent updates have optimized the performance of Haas' VF-18 through high-speed corners. But the 4.574-kilometer, 17-turn German venue blends medium-speed with high-speed sectors, and Haas could struggle through the former.
"We are a little bit worried about the tight sector of Hockenheim, as it's very slow," he says.
"Then again, we will work on it to do our best. For sure, the car is more competitive on high-speed corners. It's actually very competitive on high-speed corners.
"We've had some issues on the slow-speed tracks. Let's see what we can do on Friday to set the car up to get over our deficiencies on the low-speed portions.
"Maybe we'll find a little bit of speed there and still be competitive."
Gallery: The beautiful wives and girlfriends of F1 drivers
Keep up to date with all the F1 news via Facebook and Twitter