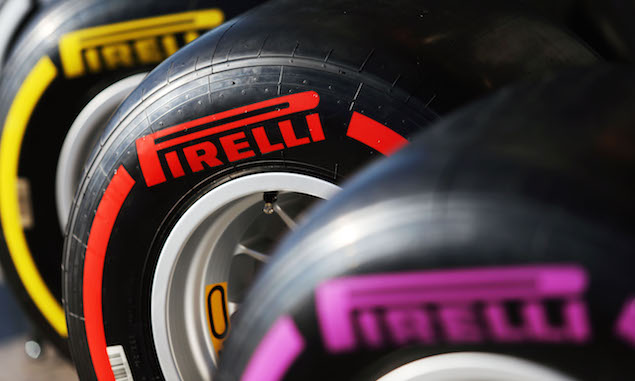 Formula 1's exclusive tyre provider Pirelli has said that it is interested in continuing in the role beyond 2019 - but not at any price.
The Italian manufacturer has been providing tyres to the championship since 2010, when it took over from Bridgestone.
The company's executive vice chairman and chief executive officer Marco Tronchetti told shareholders this week that the partnership with F1 had gone well so far to date.
But he also reportedly warned that Pirelli's involvement in F1 couldn't come at any price. With the current contract set to expire next year, Tronchetti warned that a bidding war for the role beyond 2019 wasn't in the company's interests.
"Formula 1 is a good match for us and we are happy and honoured to stay there," a spokesperson subsequently told Motorsport.com. "But if it comes down to a bidding war, we would not stay at any cost."
According to reports, Tronchetti told shareholders that Pirelli's profile in the world of motorsports was big enough even without F1.
It is the sole tyre supplier to the World Superbike Championship, and supports around 460 car and bike events per year.
Tronchetti said that the company would not be held to ransom. He insisted that they would only continue as Formula 1's tyre provider if the terms were broadly similar to those currently in effect.
Pirelli's association with the sport has navigated some major rule and regulation changes. At one point, Pirelli publicly complained that the lack of track time allowed to teams during the season was holding back tyre development.
The sport has since permitted Pirelli to work with teams, using current drivers and hardware, at specified times and venues throughout the year.
That's helped Pirelli extend the range of tyres it can make available to the teams. There are now seven different compounds in the line-up, of which three are made available to teams at any single event.
This year sees a new hypersoft tyre added to the range, which will make its début next weekend in Monaco.
Gallery: The beautiful wives and girlfriends of F1 drivers
Keep up to date with all the F1 news via Facebook and Twitter